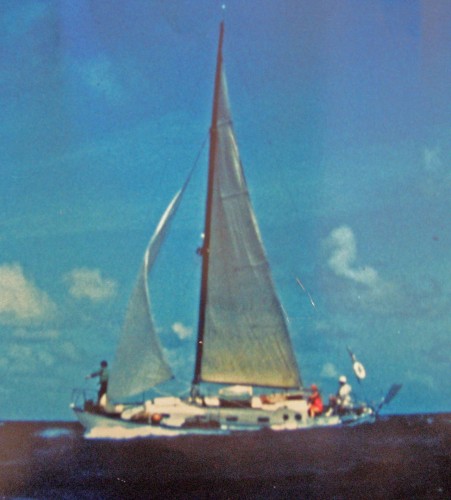 I have many wonderful images as a 9 yr. old boy living on the island of Kwajalein. I was there approximately 2 years from 1968-69. The island was and is now used by the military as a defense missile test site. For a quick history about Kwajalein you can read about it on Wikipedia http://en.wikipedia.org/wiki/Kwajalein
When I think back, one of the strongest images I have is standing on the beach looking out at the capsized German World War 2 cruiser, the Prinz Eugen. I still have a clear memory of seeing the rusted steel propeller jutting out of the ocean. It is still there, and many scuba divers have explored it including my father.
For this painting I used the impression of the propeller to express a memory or feeling I had at that time. Usually any recognizable image I add ends up being painted over as I allow the unconscious to reveal itself. Instead, as you can see the propeller still remains, and excuse me for the pun, anchors the work. There is an underwater feel here to. For me as a young boy the island was a tropical paradise. I have many good memories including my parents sail boat (The Iris), Brownie and Tiger seashells, Jelly fish, a Moray eel and standing on the shallow reefs looking at pencil urchins and marine life.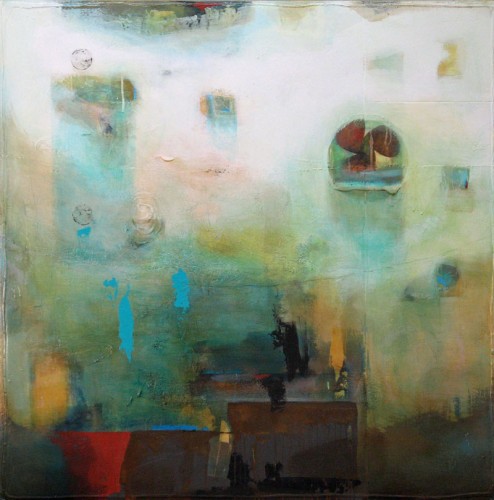 Coming up: I'm in a new gallery in Sebastopol, California. The gallery is called "The PassDoor" The grand opening will be sometime towards the end of May. Details to come. At the PassDoor you will be able to see this painting, and other new works in person.